The relentless growth of technology in recent years has enabled manufacturers of medical devices to develop innovative products and therefore has heightened competition in this environment. An effective way to stay on par with competitors is to leverage the use of market segmentation analysis when developing new products and services, something that key players in the industry are currently doing.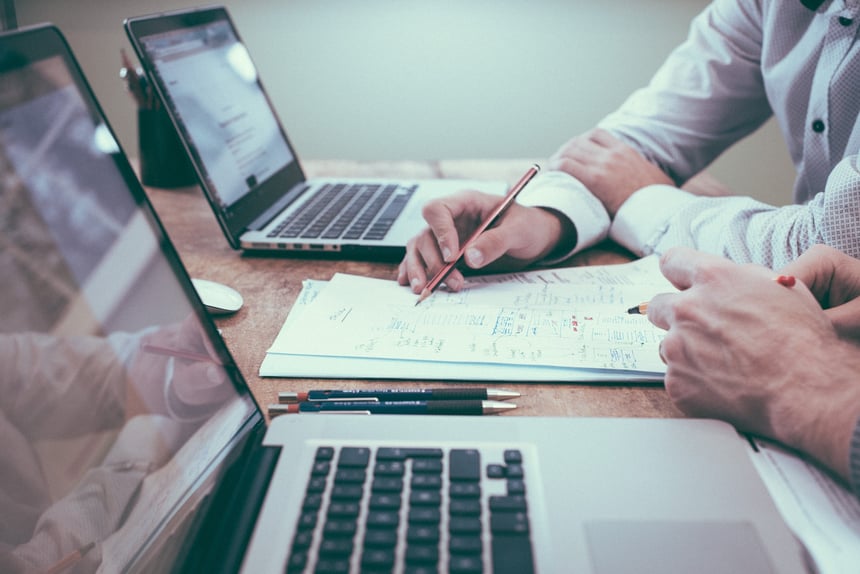 Segmentation research allows manufacturers to focus their marketing efforts and allocate resources to specific segments, to improve profit margins and market share. It can identify niche markets and opportunities to position new products more effectively.
Here are 6 things to consider when executing a segmentation project.


1. Decisions need to be nailed up front
If you are trying to identify the segment(s) to target for a specific product, the objective needs to be defined first. For example, it may be 'to assess whether the value proposition resonates with respondents'. In comparison there is 'non-objective' segmentation research i.e. where there is no specific outcome of interest and the 'aim' is to identify general segments within the existing customer base. In both types of research, the overall aim of the project needs to be decided on before it begins.


2. Develop a clear hypothesis
Developing a hypothesis to test is a crucial pre-requisite in any market research project. First, qualitative research can highlight the major dimensions on which respondents react to a product to establish hypothetical segments that respondents could fall into. A supposition can then be formed based upon this limited evidence, that can be validated using quantitative research at a later stage.


3. Short questionnaire with variables
The longer the segmentation questionnaires, the less motivated, and therefore less helpful, the respondent will be. Shortening a questionnaire can be difficult if all the information is important for creating the segmentations. However, questions such as 'What type of business do you want to work with?' which have answers ranging from 'trustworthy' and 'reputable' to 'easy to do business with' are redundant. Everyone wants to work with a trustworthy and reliable manufacturer, and the answers to these types of questions can't be measured in an actionable way.
Questions need to be able to discriminate between people, in order to place them into segments. There needs to be variables to get more nuance, not constants. If attention is paid to each question included in the questionnaire, ensuring there is opportunity for variation, then the respondent's true perceptions will be revealed.


4. Creating segmentations: Chi-square
There are several types of analysis that can be used to create the segmentations. Some of the more subjective methods are behavioural or attitude-based segmentation. These methods create segments that are difficult to place respondents in consistently.
Alternatively, the Chi-square is a decision tree technique, based on significance testing. It detects interactions between variables and categorises them, aiming to maximise difference between segments. The benefits are that it is visual and easy to interpret. Although it requires a large sample to work effectively.
One important thing to remember when creating segments is not to over analyse respondent's answers or you run the risk of creating too many segments. The fewer segments there are, the easier it will be for sales representatives to put clients into them.


5. Simple segments for the sales team
Instructions given to the sales team for segmenting clients (old and new) need to be simple and easy to understand, otherwise it's unlikely that they will be used at all. Given the limited amount of time sales reps have with clients, they must be able to easily identify the appropriate segment to classify a respondent into. Then they can utilise specific material made for target segments, to increase likelihood of product adoption.


6. Develop a simple segmentation typing tool
Once the segmentation strategy has been made and validated, these segments will be of strategic importance to a manufacturer in the long term. Understanding need-based segments can inform research and development, and help manufacturers anticipate future trends.
Respondents that participate in future research can be classified into the existing segmentation model, using a typing tool. When developing a typing tool, manufacturers must ensure that it's simple and quick. Respondents should be asked a handful of segmentation questions that form part of a screener, which easily places them into the predefined segments, rather than the entire questionnaire.


IDR Medical recognizes the need to ensure your device demonstrates value to clinical advocates and end users. We can help your firm conduct segmentation research that will communicate more effectively the added value of your devices and ensure your sales team drive increased product adoption and future market share.
If you would like an initial telephone discussion, or a face to face meeting to understand how we can aid your market research project don't hesitate to contact us at info@idrmedical.com.