How to price your medical device
With so much ongoing change in the global healthcare industry, ensuring that your medical device is priced correctly is more important than ever. As a healthcare market researcher, we think it's crucial that we have a comprehensive understanding of the healthcare and medical device industry in order to conduct our studies successfully.
In order to know what medical market research model best suits your needs, and to understand the necessary context currently surrounding your medical device and therapy area, we've put together a helpful guide on how you can go about collecting the information to price your latest medical device correctly.
Designed to ensure your have access to all the in depth knowledge of involved in pricing your medical device, this guide includes: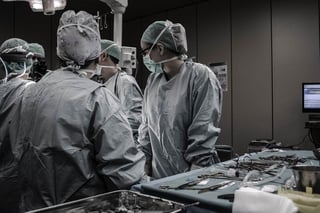 Compare the Gabor Granger, Van

Westdendorp and Conjoint Analysis methodologies

Explore in detail how each model works

Discover the pros and cons of each methodology

Find out the IDR Medical verdict on the best method available
Take the headache out of pricing and download our guide now...
WHY CHOOSE IDR MEDICAL?
"We have been working with IDR Medical for over 7 years now and we are always impressed by their ability to make very complex markets and decisions easy to understand. We value their flexible approach to projects, their global capabilities and their focus on the decisions we need to make. I can strongly recommend IDR Medical" - Director of Business Intelligence